Top Rice Cakes with your own Bam!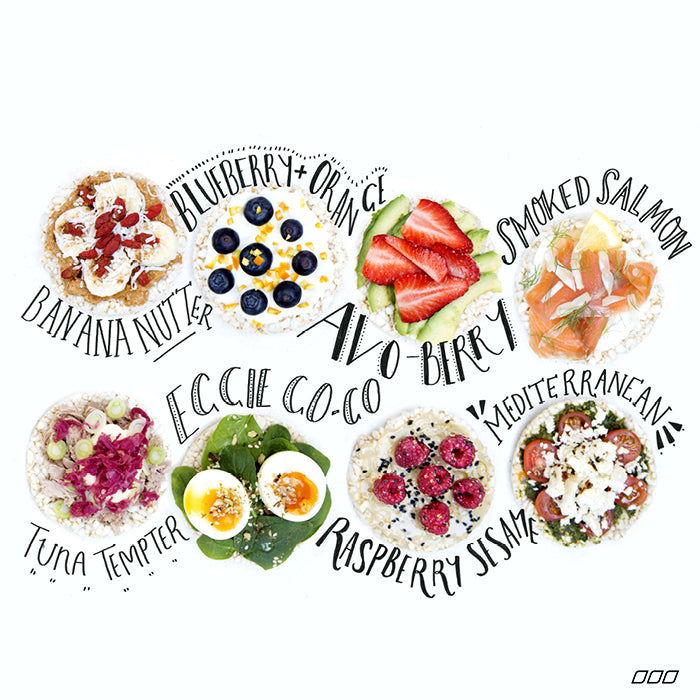 Our love for rice cakes goes deep. Not only are they the ultimate low calorie/high carb post-workout snack food. They're also THE blank canvas of the snack world with unlimited possibilities. Just think about the all the ways you can top with deliciousness!
Avocado *toast*
Smoked salmon, capers and cream cheese *bagel*
Yogurt, berries and *granola* 
Pizza!
The list can go on forever. What are your creative topping ideas? Share them below!